It was great learning experience. If we dream of something we have two choices either we sleep again and finish our dream or wake up and chase our dream. This Institute has taught us the second one  to wake up and chase our dreams and achieve it. Export Import program was a very valuable source…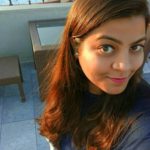 Academy of Trade Finance is a platform wherein one can avail ladder in order to excel in Banking, IT, EXIM sectors, etc. The friendly and joyous environment and faculty members always try to make up with the bridge between the two so that path towards success is assured, if one is hardworking and loyal for…
Thanks to Academy of Trade Finance for guiding me and helping me to explore various sectors of banks especially International Trade Finance. I had a wonderful experience at the Institute and the teachers are very supportive and helpful. Best Institute for Banking Sector.
A great Institute in Jodhpur providing Banking Sector Coaching for different departments. I am very grateful that I have joined this institute and would recommend to everyone. Very Supportive teaching faculty as well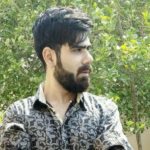 Academy of Trade Finance offered various world class courses with excellent guidance and well qualified teaching faculties. It provide you a step ahead in your career in terms of education, energy and full utilisation of candidates capability. Looking forward to pursue many courses from the Institute.
Academy of Trade Finance is magnificent institute with excellent faculty and warm or super friendly atmosphere. I am very grateful to be a part of it. I am not overstating that this has been a life changing experience for me.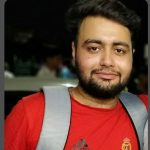 Academy of Trade Finance has a very special place in the heart of every student who studies here, they have a friendly atmosphere. You'll never find such a friendly and amazing teaching faculty anywhere else for sure. Join and pave the path of your success with the Institute.
Best Coaching institute for Trade and Finance in Jodhpur. Excellent course for all the candidates who wants to excel their career in Banking sector. I got lots of new information about International Trade through this course. Excellent knowledge provided practically and theoretically. Best experience to study here.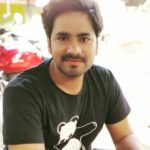 I feel proud to be a part of ATF, which has provided me a platform to expand my knowledge and gain Exposure in International Business. It provides you a line of thought and guides you in the best way possible as to how to establish and run your own Business. I was very skeptical initially…
There are various courses offered by the Institute according to your interest like in banking sector or in export management, shipping or Airline Industry etc. You not only get the basic and deep knowledge about the course but also receive the practical knowledge in this. I have enjoyed the every moment there side by side…
Academy of Trade Finance offered various career and job oriented courses. Faculty is really helpful to get into the field. They too assure the job interviews and also guides for future. After completion of the course I am confident to practically work over the knowledge gained here.
Ever heard of place which actually train you to become an entrepreneur? or a Professional Banker? Well, this Academy is a Perfect place for this. It not only trains you for Nitty Gritty of International trade but also provides an Excellent platform for a beginner to understand complexity of start up.
Extremely helpful and informative courses are provided by the Institute, especially in conjuction with multimodal training. Study materials were very well organized and with relevant case studies. Instructor was extremely professional and pleasant to learn from. Academy of Trade Finance conducted the class in a very professional manner and with relevant examples. I feel that…
International Banking and Finance gives a good understanding of the process used in this industry and helps you master each module as per your role in your profession. I'm glad I invested my time and money in this institute and specially thank the faculty for their inputs, explanations and practical orientation of my course. Today…
From Academy of Trade Finance I came to know about various valuable courses and it was really beneficial experience for me. The course really gave me clearance of mind. Many of my career related doubts are now cleared. 
"ATF is the best place to give wings to your career. They provide coaching for multiple courses relating to Trade, Export, FOREX etc. I have pursued certificate in Trade Finance and FOREX and had never been studied in such a friendly environment. The notes and all other study materials related to exam are provided by…
International Trade Finance was a completely new course for me, so I thank you for helping me to understand this course. Because of your efforts and guidance I am confident about my basics within a month. I scored 59 all because of you. I would also like to suggest you that do include amendment classes…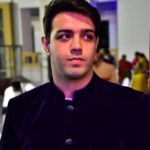 "At first I was bit skeptical about joining the Institute because I had no idea about the courses. But soon I realized that the courses offered by Academy of Trade Finance are very useful and can boost your career. The faculty is too good…… Highly recommend if you want to give wings to your career…
"I've never had a teacher who was so friendly and really interested in what students had to say….Thank You for your amazing energy and hard efforts you put into our class. I honestly can't believe you've only been teaching a short time. I really respect teachers who take feedback and do something about it. You…
Enrolling in Academy of Trade Finance was one of my best decision. They gave best career advise and guidance. Highly recommend to go there and have a counselling session. 
Excellent teaching and guidance for all the fields whether International Trade Finance, FOREX or Banking and Finance. The field was totally new for me it changed my vision and made a big difference in my career.
It was one of the best decisions I made in my life. I was taught in a traditional education system myself for most of my life and this whole side of creative teaching techniques was new to me. I am so happy that I was part of this course. It has impacted my personality in…
It has been an interesting experience due I have learnt a lot of Trade Forex techniques that will raise my class standards in future. During the course I observed my tutors lead a student centred session and it is really more effective than a teacher centred . I felt that the International Trade Finance and…